USA TODAY
AGENCY: HUGE 2017
ROLE: IN HOUSE - LEAD CREATIVE BRAND & PRODUCT
Gannet came to Huge with the task of reestablishing USAToday Network as leader in the category. The assignment started with reinvisioning current brand products like homepages, section landings and mobile viewports. But also involved a series of reinvention concepts looking to honor the brand's iconic heritage while also conveying the freshness and sense of urgency redaders expect.

VISIT THE WEBSITE
Moodboards
Mood boards exercise exploring ways to address content, media and ux movement patterns. The team started with static comps but eventually moved to video and working Principle prototypes.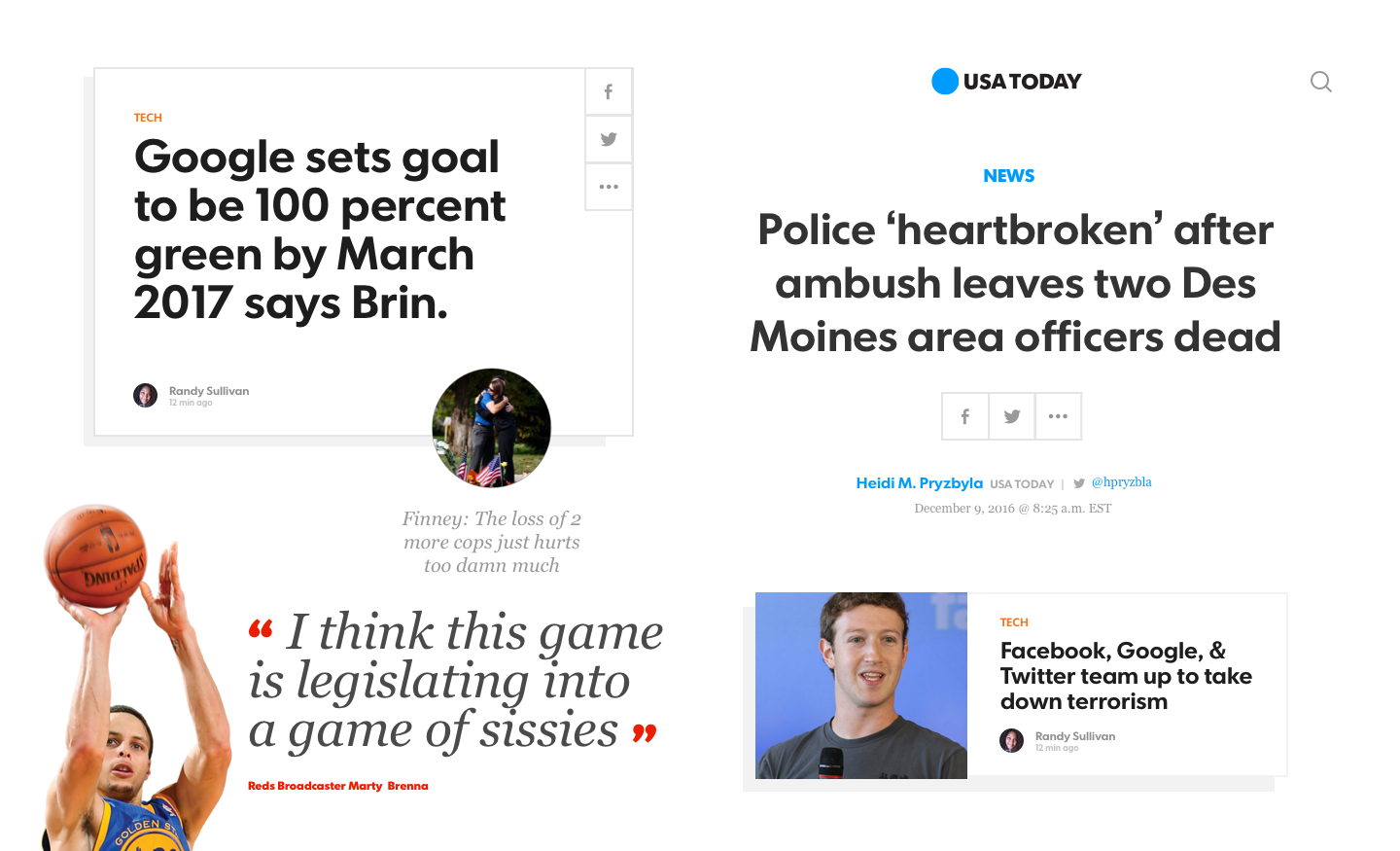 We are reimaging and reinventing our digital experiences.
"Not just redesigning news websites; but developing products that will attract new audiences, build enduring relationships with them, and better connect people to their communities."

-Jason Jedlinski (USA Today Product Manager)
Homepage & Newsfeed
Following mood boards we focused on exploring ways to design a new homepage landing. From timeline concepts, to a final product that focused on a strong flexible grid, adapting content for different user needs.
Article & Nav
Next, we were asked to create concepts experiences for article reading. From plain data reading to more sophisticated interactive ideas like broader discussion modules we called "America Talks" or "Pulse of the Nation". Other ideas like topic based nav & bespoke ad experiments.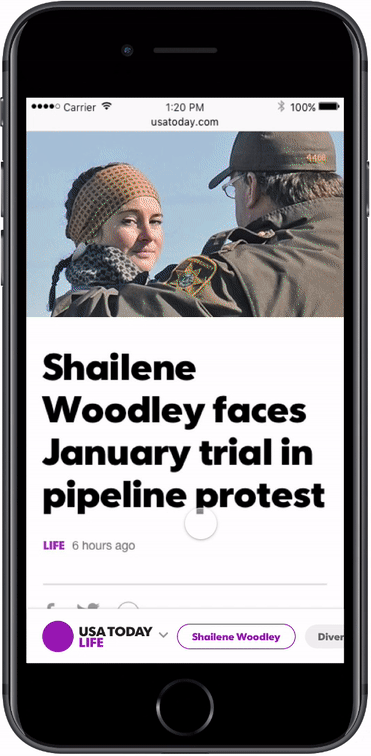 Pulse of the Nation
On our last sprint called "Renovation Track", our team focused on ideas to help further USA Today's relationship with its audience by tapping into data, visualizations and interactivity. One of our most successful concepts was called "Pulse of the Nation", an national-to-local content agregator showing trending stories around the different regions of the country.